Saving you time, money and effort with a FREE CarCloud account
Your car is your second-biggest monthly expense after your home
We're here to make sure don't spend a penny more than you need to.

Switch car finance at any time
Track your current finance deal and shop for cheaper options.

Car costs in one place
Keep an eye on how much your car is really costing you; in fuel, repairs, finance and insurance. That's the first step to saving time and money.

Never miss a date
Reminders for MOT, tax and insurance. Avoid fines and never miss a deadline.

How much loot is in your boot?
Just like a house, it's the equity in your car that gives you options for your next move. Use our finance tracker to check yours.
The better way to make car finance work for you
Two thirds of people are not aware that they can switch their car finance during their agreement. (Experian, 2022)
Just like the mortgage market, there are new deals available all the time.  Our Finance Tracker gives you all the information you need to get the best deal for you.
Our focus is helping you keep an eye on your vehicle's equity (showing you how much your car is worth minus how much you owe on it), so all you need to do is plan your next move.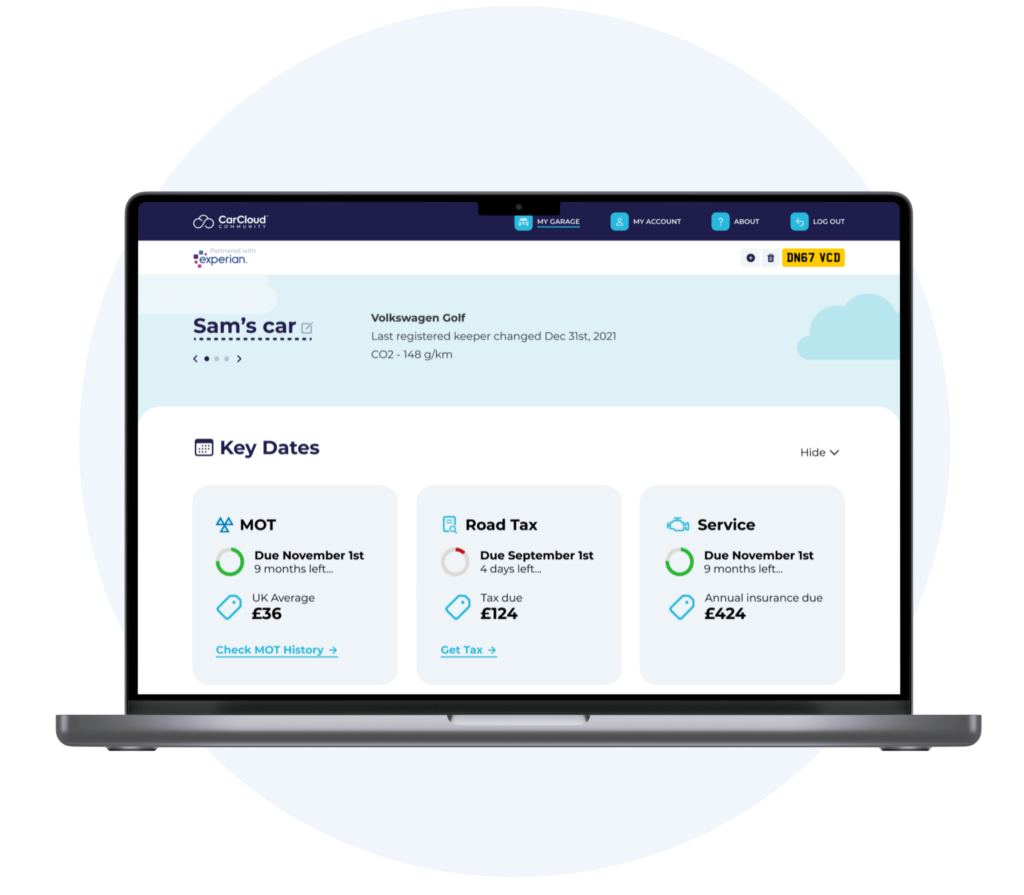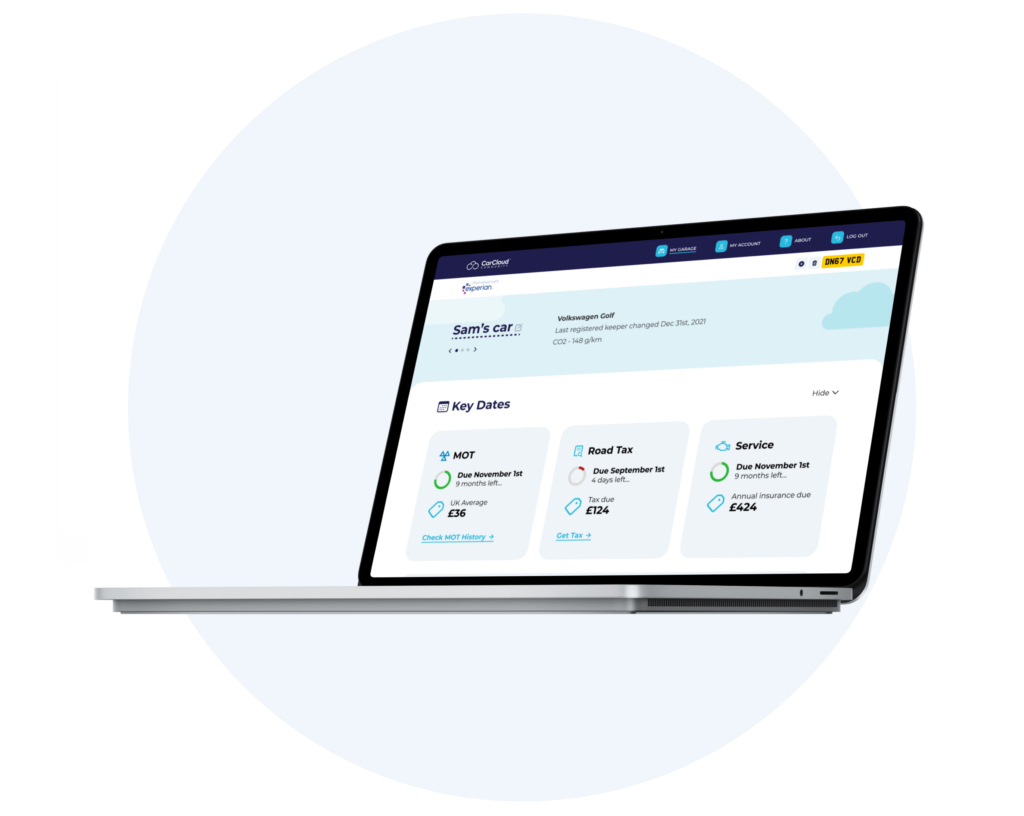 The better way to get a true valuation
The value of your car depends on who's buying it.  You'll get a different price trading it vs selling it privately. 
This is why we put all the options in front of you so that you can make the best choice.
The better way to do car admin
Never miss your MOT, tax or insurance again, with personalised reminders sent at the best time to help you save money.
Our data sources help you understand the true cost of your car ownership too, with our running costs calculator.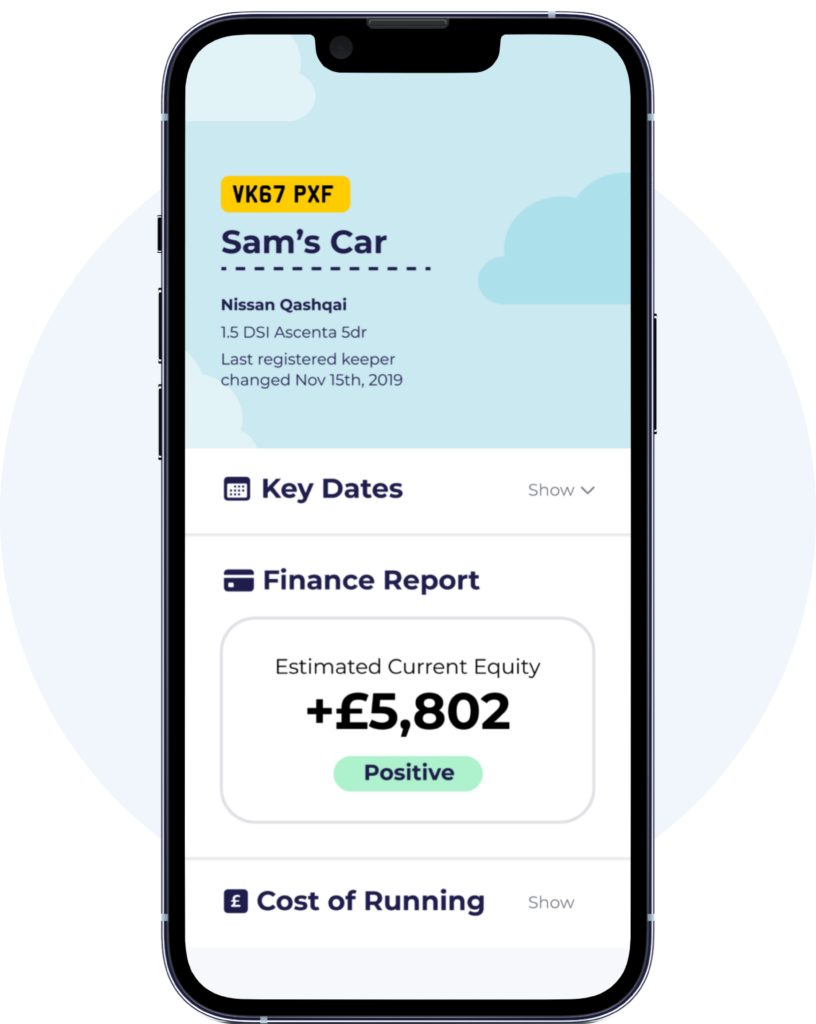 Rated 4.7/5
MOVE TO BELOW Start Saving Today -With over 2,000+ reviews.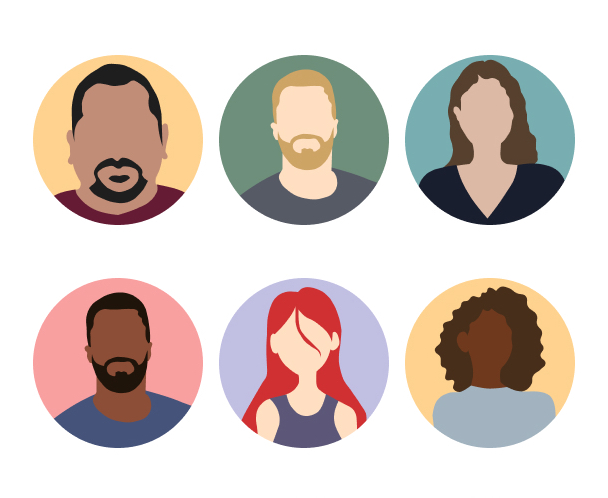 100,000+ users
Join over 1000s of savings-savvy users across the UK - MO
Paul Jewell and Geoff Turral founded CarCloud in 2018.  With 50 years of car industry experience between them, they just knew that there had to be a better way to manage car ownership. 
For many, their car is a necessity not a luxury, be it for work, supporting family activities or caring for relatives and friends. It's the 2nd highest monthly cost (after mortgage/rent) yet most of us are never quite sure that all of those outgoings are really the best that we can do for ourselves. 
Our mission is to help the UK's 33 million car drivers to save time, money and hassle whilst supporting them to reduce their environmental impact over time.
For most, our car lives are spread across a mix of paperwork at home in drawers, email chains and websites.  CarCloud puts it all in one place and uses our car industry insight to ensure that you get effortless digital convenience through our website and app.
Join us on the journey to the Better Way To Car.
Frequently asked questions